ON THE WORLD STAGE
Dean Wareham
Dean Wareham is a founding member of indie bands Luna and Galaxie 500, actor, author, film composer and a respected cultural figure who made his mark on the '90s independent music scene both in America and in Europe.
Rolling Stone magazine listed Luna's "Penthouse" among the top 100 albums of the 1990's sharing: "Dean Wareham made his name with the Eighties dream-pop trio Galaxie 500, but he really found his muse in these scandalously beautiful guitar ballads. His foxy voice slinks along the languid guitars as he plumbs his foolish heart in the back of a New York cab, going home alone after another night of fancy drinks and lucky toasts. Wareham purrs some sly one-liners ('It's no fun reading fortune cookies to yourself') but the music celebrates the pleasures of being too young, too rich, too pretty and too single, shopping for true love while getting lost in Chinatown."

Luna spent a decade on hiatus beginning in 2005 during which time Dean Britta and former Luna bassist Britta Philips spent time working on film scores, promoting the documentary film of Luna's farewell tour 'Tell Me Do You Miss Me' recording as 'Dean & Britta' and getting married. Wareham has also released the EP 'Emancipated Hearts' under his own name and a self-titled album. In October 2018 a collection of western-themed songs featuring Wareham and singer-songwriter Cheval Sombre was released under the title 'Dean Wareham Vs. Cheval Sombre'.
In 2015 Luna reformed to tour the world and within a couple of years, released both an album 'A Sentimental Education' and the EP 'A Place of Greater Safety'.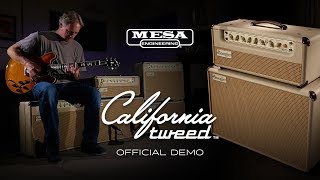 Official Demo Video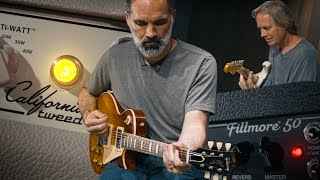 California Tweed / Fillmore Series Comparison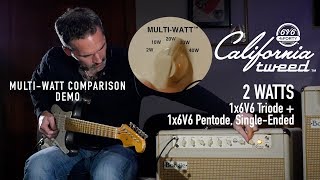 Multi-Watt Comparison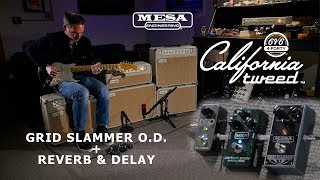 Delay & Overdrive Pedals
User Manual
View or download the user manual for this product.
Find Your Boogie®
Locate your nearest MESA/Boogie dealer and begin your quest for perfect tone.